NEW 2020 BOOK NOW AVAILABLE ON AMAZON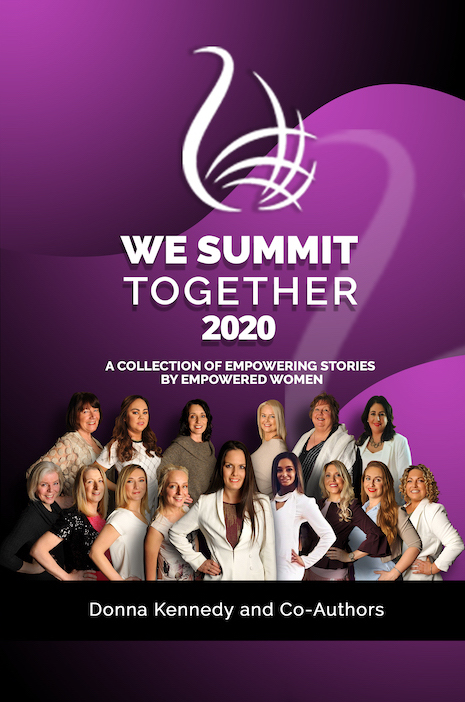 Do you feel you have more potential but you're not quite sure how to fulfil it? Perhaps you know what to do to, but you are afraid to do it. Maybe it's a lack of confidence or self-belief, motivation, how-to strategy, self-development, focus or action. No matter what's stopping you, you deserve to be the best version of yourself! There is not one single person on the planet the same as you, so you have so much to contribute to this world. Let's make it happen!
WE Summit Together 2020, led by bestselling author, Donna Kennedy, is a collection of empowering stories, written by real women who have experienced the ups and downs of life and importantly learned a lot along the way. Their life lessons and strategies for success are shared in this book. It is a powerful read and jam-packed with wisdom, knowledge and self-development tools. You will be inspired and empowered to step up and shine. Together we can achieve anything!
Authors:
Donna Kennedy, Kiera Ricci, Dorota Zurek, Monika Florczyk, Karen Keenan, Lisa Mooney, Rayner Davies, Robyn Walters, Emma Hill, Liz Hickey, Shelly Maher, Breeda Hurley, Alma Green, Una McGoey and Katharina Ashlin.
Photography: Shelley Rodgers